Branch Histories and Scrapbooks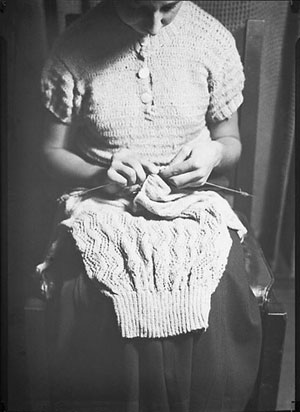 Photo by Flickr user
sharkseason
, available under a
Creative Commons Licence.
Historiography has been a central activity for the Women's Institutes since its early days, and especially since Lady Tweedsmuir recognized this work with a silver cup that was first awarded in 1947 at the national level. Since then regional prizes have also been offered at annual conventions. The most detailed of these histories, and likely the most revealing of the organization's actual role in the community, can be found at the branch level.
In large part, branch histories take the form of scrapbooks. However, more formal histories are occasionally published. In truncated form, these branch histories often find their way into regional rural histories. Indeed, various AWI branches across the province responded to the centenary celebration of Confederation in 1967, by producing these regional rural histories; their enthusiasm for preserving western history encouraged many other groups to do likewise.

The AWI histories and scrapbooks themselves have different, although overlapping functions. The histories were meant primarily to showcase significant achievements and outstanding branch events. These books might be bound, but often were not. They might contain clippings and photographs; however their main focus was on narrative. The histories were more likely than the scrapbooks to take on the conventions of a bound book, adopting a cover (or cover design), table of contents, numbered pages, and a map locating the branch.
The branch scrapbooks, on the other hand, focus in more detail on the daily life of the organization and are usually presented without (or with limited) narrative. In contrast to the histories, scrapbooks are less formal, including newspaper clippings, drawings, programs, souvenirs, roll calls or photographs. The scrapbooks are usually assembled in commercial photo albums. Taken as a whole, the deceptively mundane appearance of these scrapbooks should not detract from their importance as a reservoir for the social and cultural interactions of the organization at the local level.
The quality of AWI histories and scrapbooks depends in large part on the skill and dedication of the member who has volunteered to assemble and maintain them, as does their fate. Too often, these records lie forgotten and packed away in boxes. When the custodial member dies, family members tend to discard the WI documents as "just more paper.". Consequently, very few of this ephemera remains to mark the achievements of the over 300 WI branches that once blanketed the province; and much of what does exist is at risk of disappearing altogether.